Phorm
Another formation, of the last perturbed farm,
... dedicated to the phobias of the scarecrow.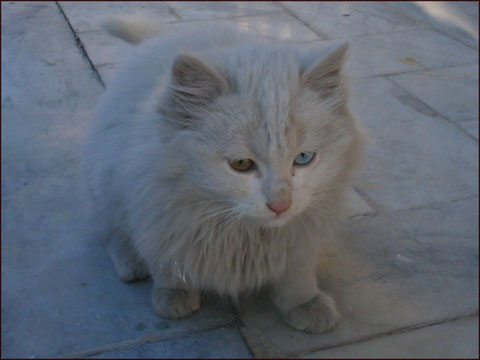 Photo Notes
Her name is 'Bizhol'. She has a sister named 'Mizhol'. They are twain and are about 4 months younger than Kitty. They were 3 at first; but in a sudden, one of them disappeard forever :(
Her left eye is blue and the right one is green.
no color modification has been performed on this photo.
Further Details
•
Date added: May 12th 06, 04:39
•
Date taken: Tue, Apr 29th o 03
•
Photo ID:
105
•
Category:
Cats
•
Story:
The Old Phorm
•
Other Sizes:
BlogSize
Photo Statistics
•
Hits: 5357
•
Last Visit: 13 hours ago
•
Rated
2.77 by 13
persons