Phorm
Another formation, of the last perturbed farm,
... dedicated to the phobias of the scarecrow.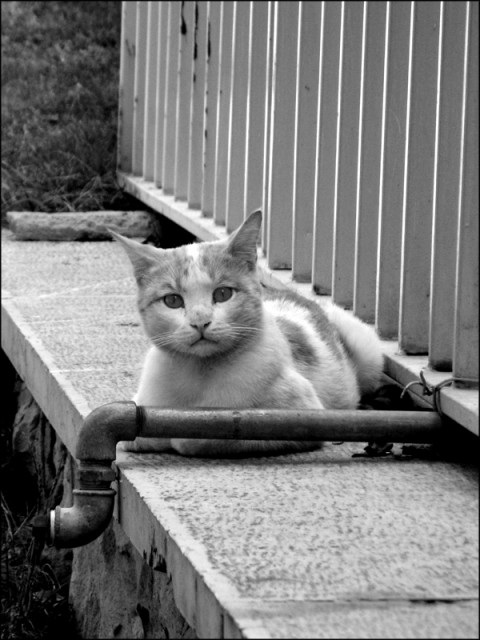 Photo Notes
A homeless cat in the farther part of Delgosha (the garden of Computer Engineering Department of ShUT). Recently, the (as-)open(-as-f***ed ) minded chairs of university have decided to put their ***ks into the garden and by ***king there via hacks and pikes, prevent students from making love there! I believe it's the most preliminary way of population control!
congratulations to them.
Photo Statistics
•
Hits: 4489
•
Last Visit: 10 hours ago
•
Rated
3.25 by 4
persons