Phorm
Another formation, of the last perturbed farm,
... dedicated to the phobias of the scarecrow.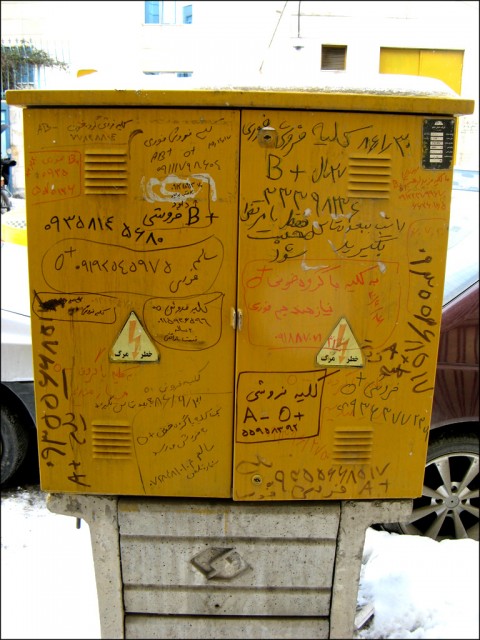 Photo Notes
Place: Between Vanak Sq and Mirdamad St, near Shahid HameshemiNejad Hospital (Special hospital for nephrogenic patients).
It's all written notes of selling (real life ads!) kidney. All with mobile phone number (to contact), age and blood type.
Photo Statistics
•
Hits: 5015
•
Last Visit: one day ago
•
Rated
3.5 by 8
persons